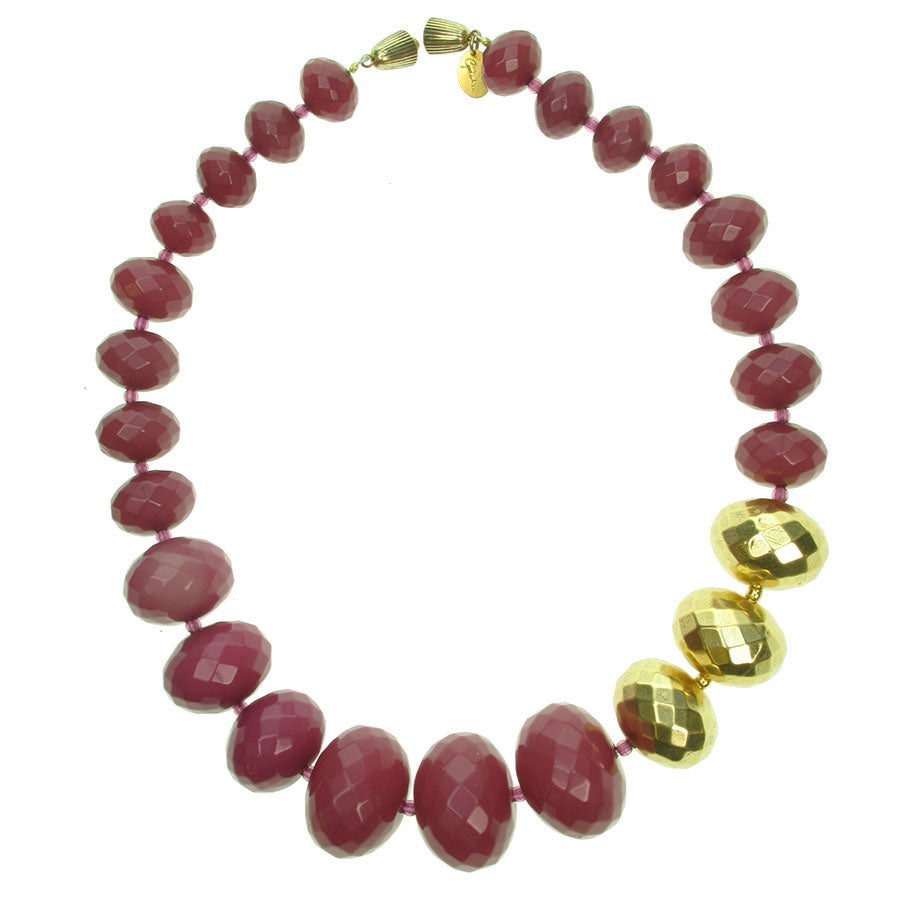 Gold and Plum faceted necklace
$129.00 $176.00
Elegant plum and gold necklace, designed by british designer Angie Gooderham, and made in England using Italian resin beads. 
Give your wardrobe a boost with this is a vibrant stand out necklace.
It measures 53cm  (21 inches) including Italian screw clasp, and will be delivered in the Angie Gooderham black and gold packaging.