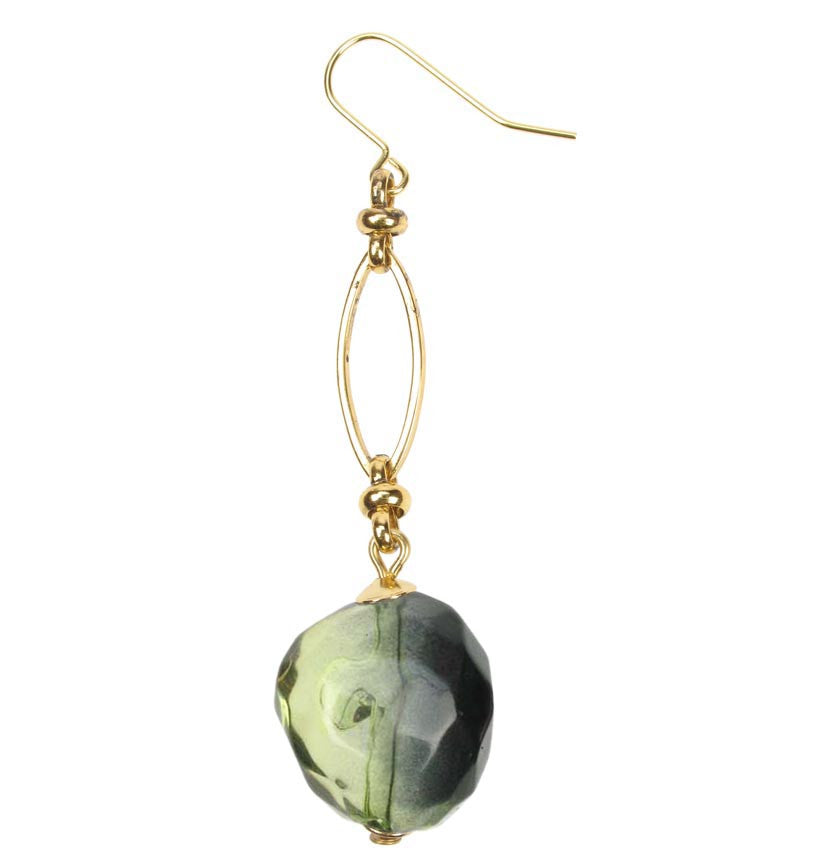 Smoked lime drop earrings on a gold plated chain
£25.00
Shiny transparent smoked lime bead and oval shaped gold plated chain dangling earrings. Hangs 5.5 cms from hook.
The smoked beads are beautifully made by manufacturers just outside Venice, the chain in Milan, assembled and gold plated in London.
Sweep your hair back and show off the silhouette of these elegant earrings.