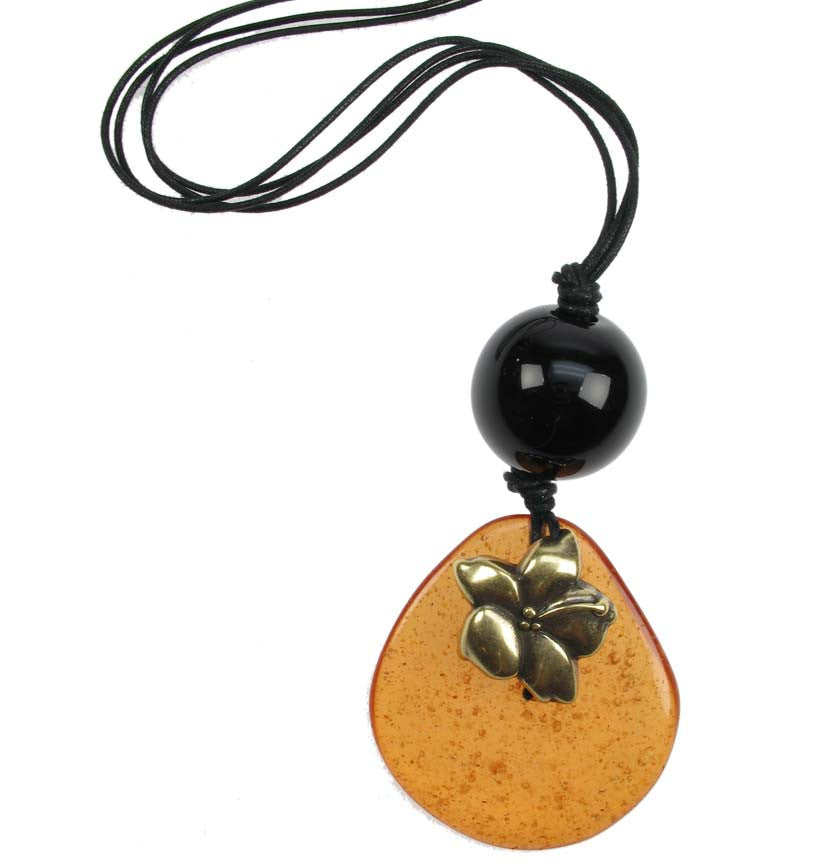 Transparent amber pebble and black bead pendant with gold flower
£35.00
Simple long cord pendant necklace featuring a transparent amber pebble bead knotted with a gold coloured flower bead and round black coloured bead.
The transparent amber bead measures approx 2" (5cm) x 2" (5cm).
The pendant sits waist height.
An elegant pendant to wear with jeans and sweater, or over your cashmere dress.