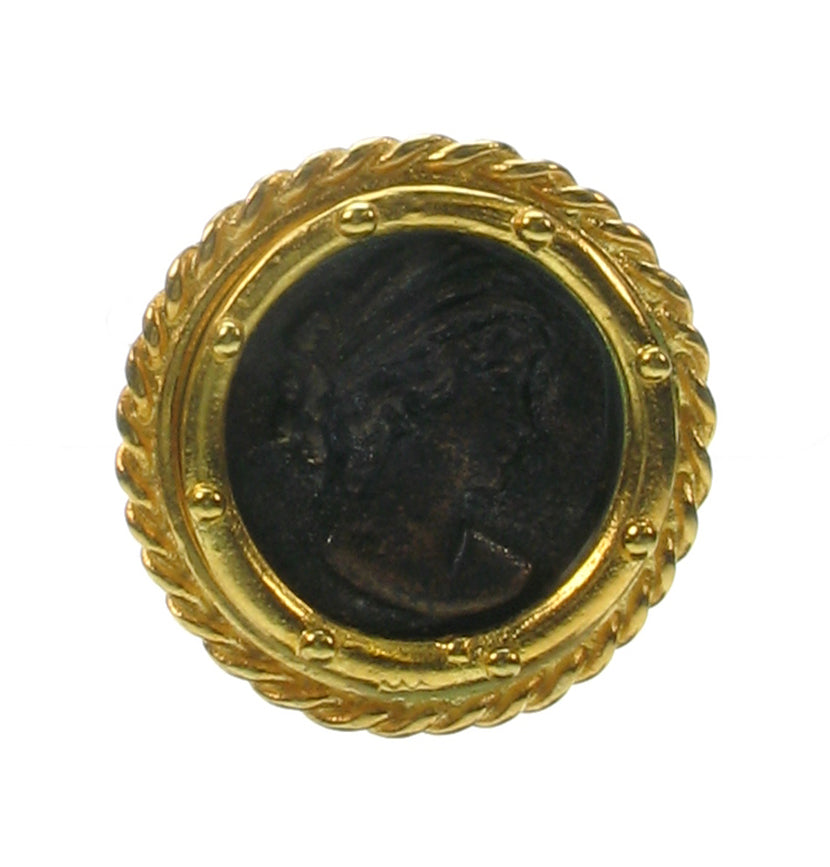 Vintage Etruscan style clip earring with black coin centre.
£80.00
Very elegant gold plated clip earrings with black patinated brass coins. The Etruscan style earrings were made in Rome in the 1980s. They measure 2.5 cms (1") in diameter.
The earring components were made by lost wax casting,  a technique that goes back over 2000 years ... and the same technique that was used by Etruscan jewellers to get the perfect cast.