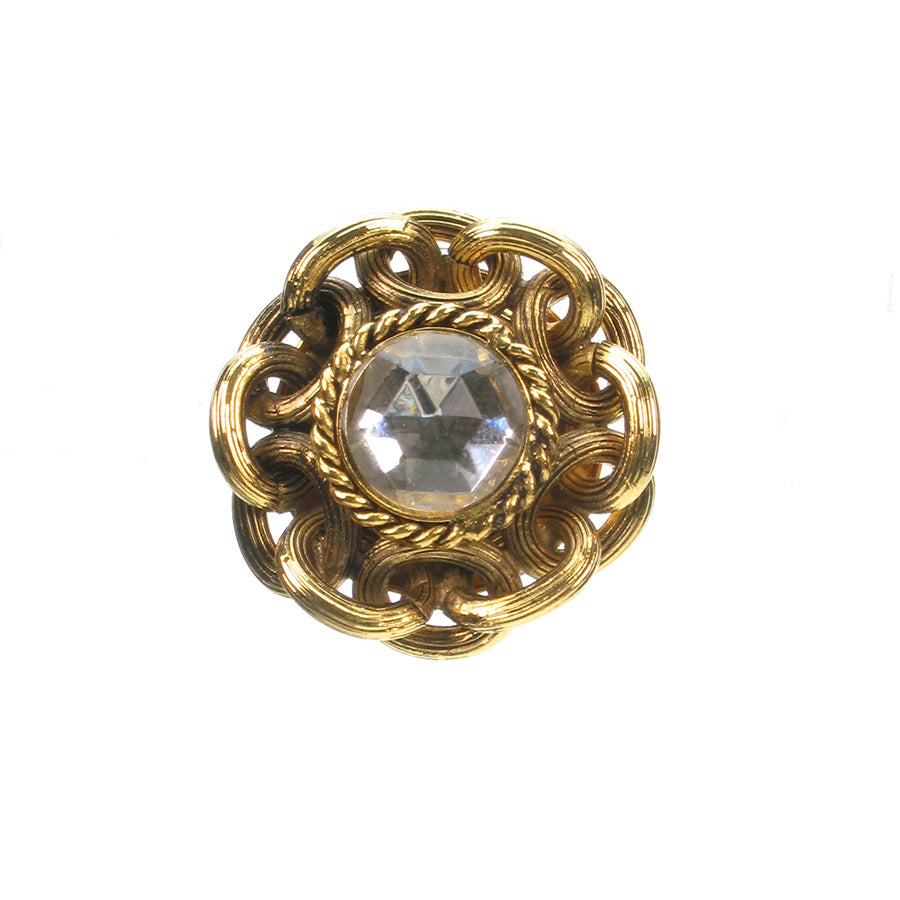 Vintage Italian clip earrings
£75.00
How elegant, these vintage clip on chanel type earrings were designed and made in Florence in the 1980s by the talented Andrea Pancrazzi.
The gold plated Italian chain surrounds the faceted crystal centre, and the earrings are beautifully made. The diameter is 1.25" (3.5cms).
Sweep you hair back, and wear them with your cashmere dress.